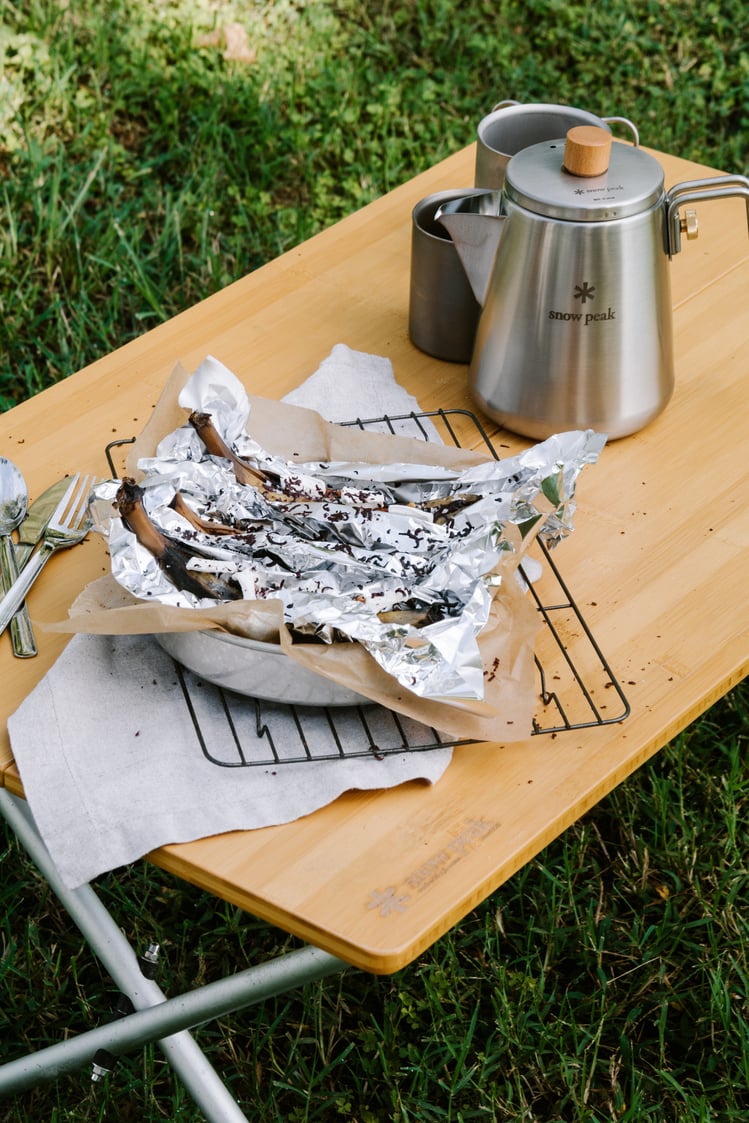 As the weather is starting to cool down in Australia, time around a cosy campfire has got us thinking about all of the delicious desserts we can bake over the coals.
Recently we spent a weekend with the ZONE RV team off the grid and cooked these mouth-watering Banana Banoffee Boats for dessert under the sparkling stars.
What we love most about this dessert is that it requires minimal ingredients and is very simple to make, which is very important when you're off grid for weeks at a time.
Extra Tip: You can freeze your bananas if you're heading off grid and when you're ready to make these delicious Banana Banoffee Boats, you simply thaw them to room temperature before cooking them over coals.
Ingredients
4 bananas
180g block of Cadbury Caramello Chocolate, roughly broken up
4 Arnott's Butternut Snap Cookies, roughly broken up into chunks
½ cup white marshmallows, roughly chopped
Sea salt
Equipment
Aluminium foil
Campfire with glowing coals
Coal safe tongs
Grater
4 plates or bowls
4 spoons
Directions
Prepare a campfire safely with glowing coals
Cut each banana lengthways approximately 1cm deep (don't cut the banana all the way through to the bottom).
Open each banana and insert the cookie chunks, followed by the marshmallows and then the chocolate.
Wrap each banana in aluminium foil to enclose them completely. Place on top of the glowing coals for 5 to 8 minutes, or until chocolate has melted and the banana has cooked through.

Tip: To see if your banana is cooked, take a wrapped banana boat off the coals completely and set aside on a table or chopping board, and open the foil to check. By checking your banana boat away from the coals, this will avoid any ash falling into the banana.

When the banana boats are ready, take them off the coals and set each aside on a plate to cool for two minutes. Please take care when opening the parcels as the banana will be very hot inside.
Grate more chocolate on top of the banana boats and sprinkle sea salt on top to season.
Serve with a spoon and enjoy!