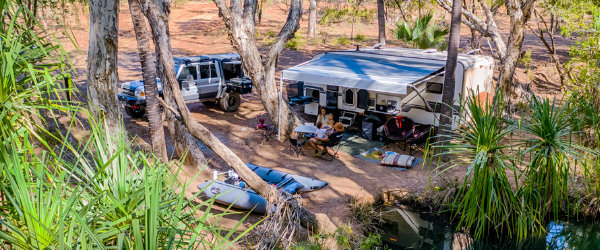 Australia is a beautiful country with lots of stunning areas to explore and discover, especially in your ZONE RV.
Whether you're heading off grid for a few weeks or you're enjoying the convenience of a local camping site, it's really important you have a fully equipped First Aid Kit onboard your ZONE RV for travelling around our beautiful country.
Every caravanning First Aid Kit should have all the First Aid Essentials, including antiseptic lotion, bandages, surgical tape and scissors.
To help get your First Aid Kit together, we've created a ZONE RV Caravan First Aid Kit Checklist, which you can also download and print.
Safe travels!
Antiseptic lotion and wipes

Bandages

Snake bite bandages

Surgical tape

Scissors

Disposable gloves

Saline solution

Tweezers

Gauze

Band-aids

Aspirin and pain relief medication

Cold & flu tablets

Burn cream

Hydralyte

Mosquito lotion

Cold packs

Gastro-Stop

Eye wash

Thermometer
Additionally, as our environment has been changing constantly for over a year, we highly recommend purchasing hand sanitiser and a packet of disposable face masks for every person in your van, just in case local regulations change depending on where you are around Australia.
Download and print your ZONE RV Caravan First Aid Checklist here.
Note: We are not medical professionals, and this is a guide based on our experiences travelling around Australia in a ZONE RV. For more information, speak to your local doctor or pharmacist.