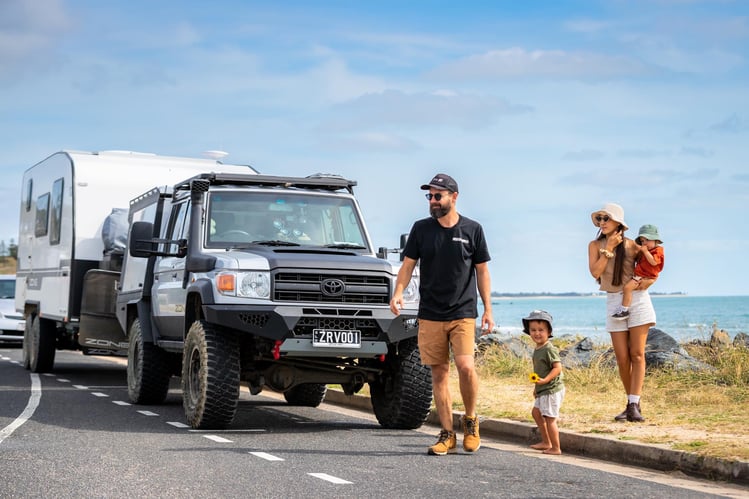 Your handover date to pick up your ZONE RV has been finalised - congratulations!
What next? Since you are collecting your shiny new ZONE RV from our Showroom & Factory in Coolum, we recommend making the most of your time here on the Sunshine Coast and spend a week or two exploring our postcard perfect backyard while really getting to know your new van.
We get asked all the time where our Zoners should stay while they're here, so we've come up with a detailed list of overnight sites to ensure you have the best time exploring the Sunshine Coast and surrounds. We recommend staying at a few different sites, if you've got time!


National Parks
We love our local National Parks and we have quite a few for our Zoners to explore, depending on their preferences. Below are our top picks along the Sunshine Coast.
NB: *Experienced beach 4x4 owners only


Campgrounds
With so many campgrounds to choose from along the Sunshine Coast, it may get a little overwhelming. But don't worry, we've got you. We're sharing our top campgrounds below. These are the places we know and love, and return to year after year.
Hipcamp
Discover amazing local residents properties that will welcome you and your ZONE RV to stay for a while. Tap the link below to begin exploring what's on offer: Hipcamp - Sunshine Coast sites.

Another great place to look for information about where to stay and what to see and do on the Sunshine Coast, is the Visit Sunshine Coast website. Here you will find an extensive list of local camping sites, as well as excellent and up to date information about our local attractions, beaches and so much more.
We look forward to welcoming you to the beautiful Sunshine Coast!
Please note: Please make sure you are abiding by the current QLD State Government rules and regulations at all times. For further information, please visit this website. Thank you.