As like many of you, we have been reflecting on where we'd rather be in our ZONE RV when we can travel again.
If you're searching for some inspiration that brings you both comfort and distraction, we'd love you to join ZONE's Director Dave Biggar and his family as they take their BASE SERIES to Lawn Hill and Byfield National Park in Queensland in these exciting feature videos. We've also included our top things to see and do in each area.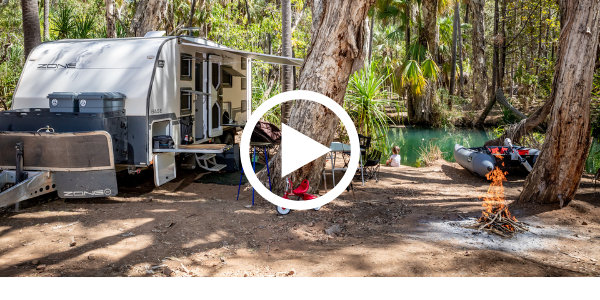 LAWN HILL NATIONAL PARK
Lawn Hill is 28,200 hectares of sacred National Park located near the border of Queensland and the Northern Territory. Its dense forest and windy, emerald water course is the reason it gives it its name 'Boodjamulla', meaning Rainbow Serpent Country in the local indigenous language. The red sandstone walls that drop strikingly into the emerald green waters is the reason why over 40,000 people pack their bags and hit the road 540km north-west of Mount Isa to see and experience this national park each year. If you're lucky enough to find yourself in Boodjamulla, here's some things to see and do:

Walking & Hiking:
There are seven trails ranging from 600m to 7km to take you along the length of Lawn Hill Gorge. The views are stunning but prepare yourself for steep hillside tracks. Pack plenty of water, snacks, sunscreen and remember to wear a hat and protective gear. Our pick of the trails is the longest (3.5km each way) towards Upper Gorge, where you'll be rewarded with views of the Upper and Middle Gorges.

Canoe & Swim:
Swim all year round in Boodjamulla (no salty crocodiles to worry about here) and canoe up and down the gorge. Canoes are available to hire at the Lawn Hill Gorge camping area.

Flora & Fauna:
With over 1,000 species of birds, fish, frogs, turtles and species of flora across the park, there is plenty of animal spotting and bird listening to experience. You may also come across Australian freshwater crocodiles (the non-man-eating kind, phew!) and learn about Aboriginal uses of native plants from the interpretation signs in the information shelter.

Where to stay? There are two places to camp in your ZONE RV:
The Lawn Hill Gorge camping area (4km into the national park)
Miyumba camping area (3.5km from the Riversleigh Fossil site)
For more information, click here.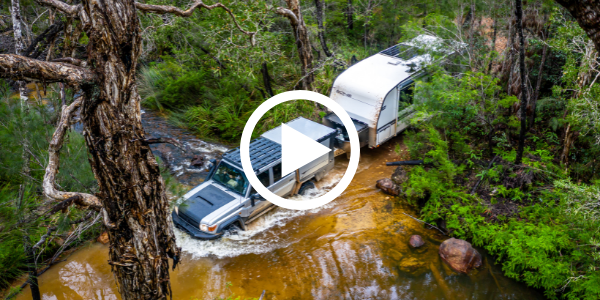 BYFIELD NATIONAL PARK
Byfield National Park is truly one of a kind. Located on the Capricorn Coast, Byfield is about an hour's drive north of Rockyhampton and covers an estimated 25,000 hectares encompassing Byfield National Park, Byfield State Forest and Byfield Conservation Area. It's diverse biosphere includes plantation pine forests, rugged mountains, low growing shrublands and countless sand dunes.
Getting to Byfield is as easy as heading north through some of Queensland's lush farmlands. You'll pass Mount Ganter, Maryvale, Bayfield, Castle Rock and Rocky Perch and we definitely recommend stopping into the Byfield Store for last minute supplies, and the latest National Park information and warnings.
If you're lucky enough to find yourself in Byfield, here's some things to see and do:
Stoney Creek

Water Park Creek

Byfield State Forest - perfect for bushwalking, off-roading, fishing and mountain bike riding

Big Sandy

Nine Mile Beach

Five Rocks Beach
For the latest park updates (including conditions and warnings - crocodiles, 4WD, dingoes, bullrouts, weather conditions, tides and current sand drifts) and where to camp, click here or talk to a Park Ranger.
Our team is here to help you, so please feel free to ask any questions or queries and we will be more than happy to help clarify for you. We'd also like to let everyone in lockdown that we are thinking of you and we hope you are doing ok. We hope that you're taking care and looking after each other. If you're on the road (lucky you!) please take care and remember to follow the local State Government's regulations.